Top 15 Tours & Activities
#1: Keukenhof
Keukenhof can be considered as one of the most beautiful gardens that you can see in Amsterdam. This garden is filled with beautiful trees and spring bulbs along with daffodils, hyacinths and tulips. You can see millions of these flowers at the garden. If you love to immerse yourself in such a sight, you can think about going on the Keukenhof tour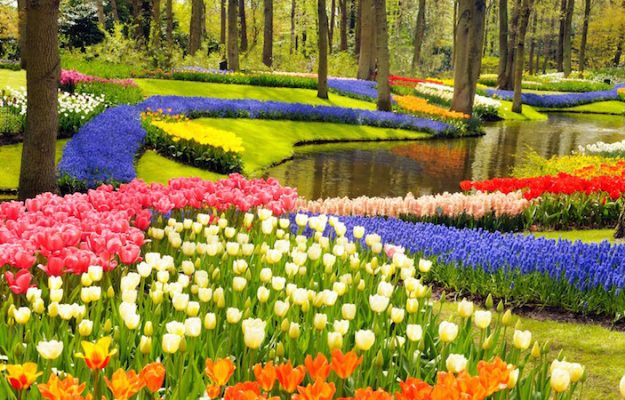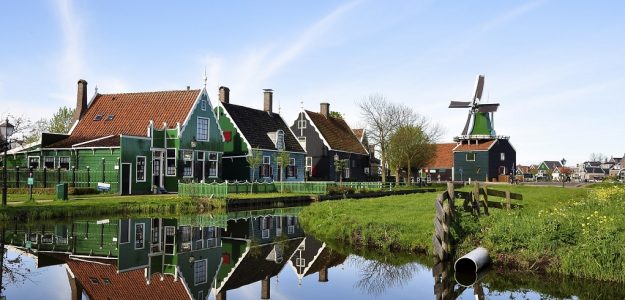 #2: Zaanse Schans
Zaanse Schans is another beautiful garden that is located inside a windmill village. You can take a break from the busy city streets of Amsterdam while you are exploring Zaanse Schans. A large number of tulips and other beautiful flowers can be found in Zaanse Schans.
#3 Giethoorn
A day trip to Giethoorn would deliver a fascinating experience to you. During your tour, you would get the opportunity to go on a boat ride through the Dutch Venice. Then you can think about climbing a dike to end up with a fascinating view of polders and lakes. There is a waffle museum and a cheese factory at Giethoorn, where you can go on a tour for tastings.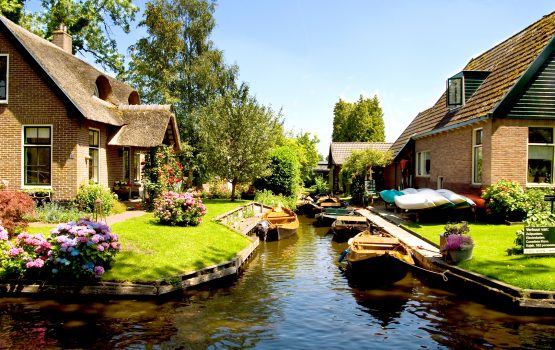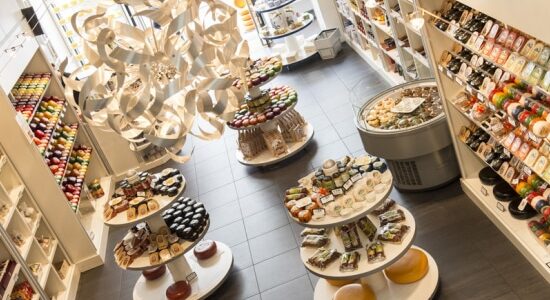 #4: Cheese & Wine Tasting in Giethoorn
Cheese & Wine Tasting – There is a cheese factory and a wine factory located in Giethoorn. Tours can be arranged to visit and experience these factories. During your tours, you will get lucky enough to go for cheese and wine tasting as well.
#5: Efteling
Efteling is an amusement park located in Amsterdam, which is based on a fantasy theme. The park was opened back in 1952 and now it has been transformed into a full sized theme park. The attractions that you can find in this theme park range from fables and fairy tales to legends and myths. There is something for everyone to enjoy at the theme park.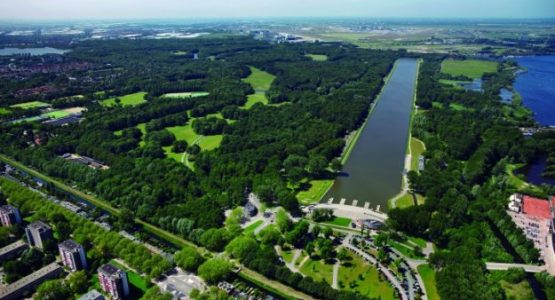 #6: Amsterdamse Bos
Amsterdamse Bos – The Amsterdamse Bos is a landscape park or an English park that is located inside the city. The city is the owner of this park as well. This is a good place to enjoy your holiday because you will be able to find sporting clubs, animal parks and a rowing course. In addition, you will be able to experience a large number of remembrance monuments at Amsterdamse Bos as well.
#7: Olympic Stadion
The Olympic Stadium in Amsterdam was constructed back in 1928 to hold the Olympics games. At the moment, the Olympic Stadium is widely being used for athletics and football. In addition, a large number of musical events are also being organized inside the Olympic Stadium throughout the entire year. You can think about taking part in any of those events during your stay.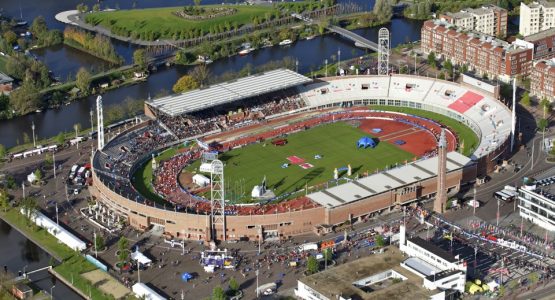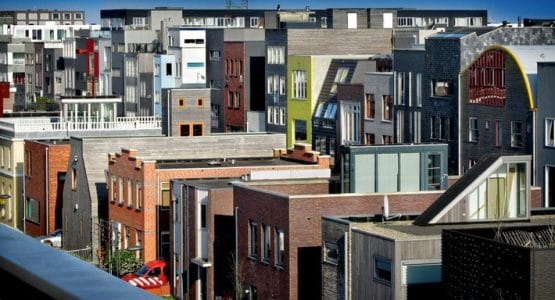 #8: Heineken Experience
Heineken Experience – If you are a beer lover, it is important for you to get the Heineken Experience while you are spending time at Amsterdam. During your tour to get the Heineken Experience, you will be able to enhance your knowledge by learning about the Heineken family as well.
#9: Concertgebouw
Concertgebouw is widely known around the world for its dynamic and acoustics architecture. If you are looking forward to enjoy a fascinating performance from the Master Pianists, Concertgebouw would be a perfect place available for you to visit. Concertgebouw was constructed back in the 19th Century and you will be able to experience the historical environment provided to you as well.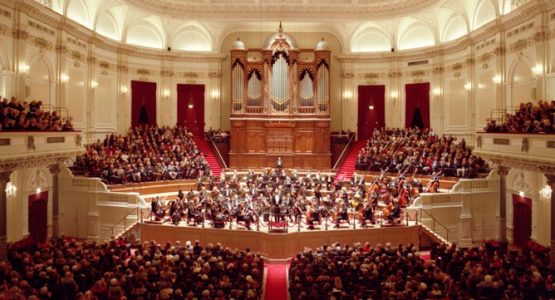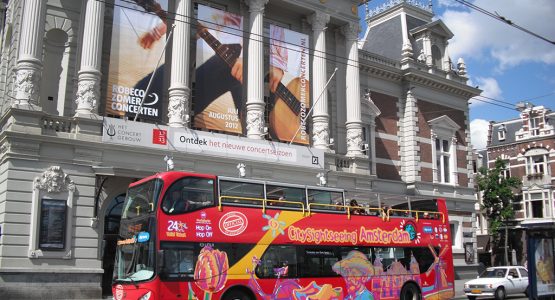 #10: Hop on Hop Off Bus Tour

The Hop on Hop Off Bus Tour can be considered as one of the cheapest methods available for you to explore the city. In addition, you will be able to cover every corner of the Amsterdam city from this tour. It would be a challenging and a time consuming experience as well. However, you would love every moment that you spend with the Hop on Hop Off Bus Tour.
#11: Dining in the dark restaurant
Dinner at dining in the dark restaurant – Dining in the Dark Restaurant has the ability to deliver a unique and a thrilling dining experience to you. Most of the people prefer to visit this restaurant to go on blind dates. That's because all the people who come to dine in at this restaurant are asked to leave all their light sources inside a locker provided.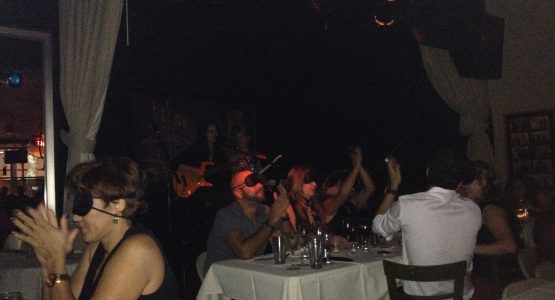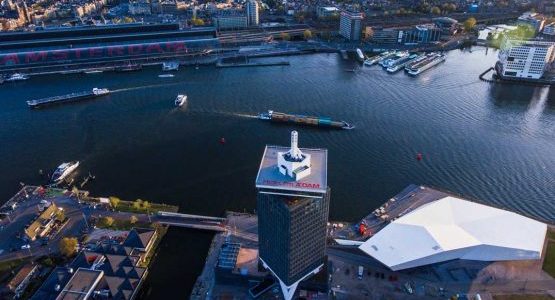 #12: A'dam Lookout Tower
If you go on the A'dam Lookout Tower tour, you will be able to receive a 360 view of Amsterdam. If you take part in the tour during day time, you can see every corner of Amsterdam. But when the sun goes down, it is transformed into the highest nightclub of Amsterdam with fascinating music.
#13: Madurodam
Madurodam – Madurodam is a miniature theme park the is located in Amsterdam. During your stay at Madurodam, you will get the opportunity to experience the cultural heritage of the city. It would be a good idea to take part in the Madurodam tour along with your family members to get the most out of it.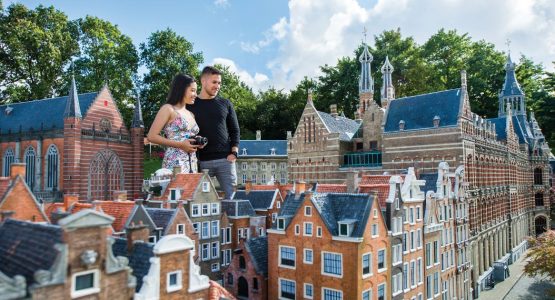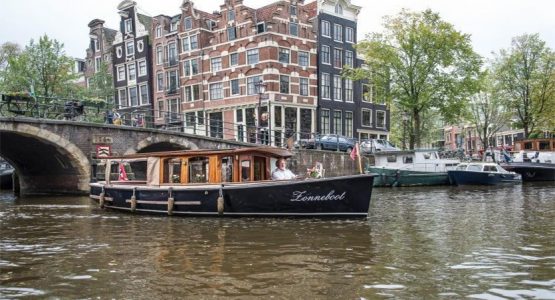 #14: Private Boat Tour in Amsterdam
Private Boat Tour in Amsterdam with boat trips Amsterdam – Boat Trip Amsterdam is a private boat service that offers fascinating tours for the people who visit. A variety of packages are being offered for the people who are interested in going on a private boat tour. You can simply go through these packages and select a one that matches perfectly well to your preferences.
#15: Vondelpark Guided Bike Tours

Vondelpark is the best place available for you to take part in a guided bike tour. You will be provided with an excellent assistance by the tour guides throughout your journey. Therefore, you will never feel any frustration when you are taking part in it. You can add a lot of things to your knowledge from the Vondelpark Guided Bike Tour as well.